Manuel Szewc
PhD Student @ ICAS since April 2018
---
Full Name: Manuel Szewc
Contact: mszewc-at-unsam.com
Position: PhD Student at ICAS-UNSAM & Teaching Assistant at University of Buenos Aires (UBA)
Brief trajectory: Licenciado en Ciencias Físicas (similar to M.Sc. on Physics), Physics Department, FCEN, University of Buenos Aires
Current research: Searching for New Physics in LHC
Main interests: High Energy Phenomenology, Top Physics, Dark Matter
---
---
What's the difference between CP even and CP odd spin-0 particles when coupling to fermions?


In my master thesis (done under the supervision of E. Alvarez and A. Szynkman), we studied how exactly does the CP nature of a spin-0 particle (like the Higgs boson) impacts its coupling with fermions. We studied both the decay of a spin-0 particle h/A->ffbar and the LHC proccess pp->tth/A which has a noticeable difference in the pT-distribution of the resulting CP even or CP odd spin-0 particle .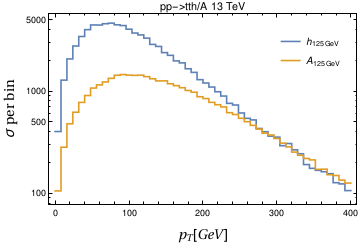 Some conclusions came up:
The CP nature of the spin-0 particle affects the relative sign between the chirality currents.
The difference depends on whether the fermions are massless or massive. This is due to the physical fermions being helicity eigenstates. When the fermions are massless, helicity and chirality have a common basis and the relative sign between chiralty currents is unimportant. However, when the fermions are massive, the relative sign matters.
If the fermions are massive, orbital momentum provides a good quantum number which is sensible to the CP nature of the spin-0 particle.
---
Hobbies and interests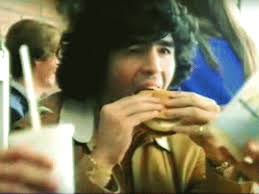 ---